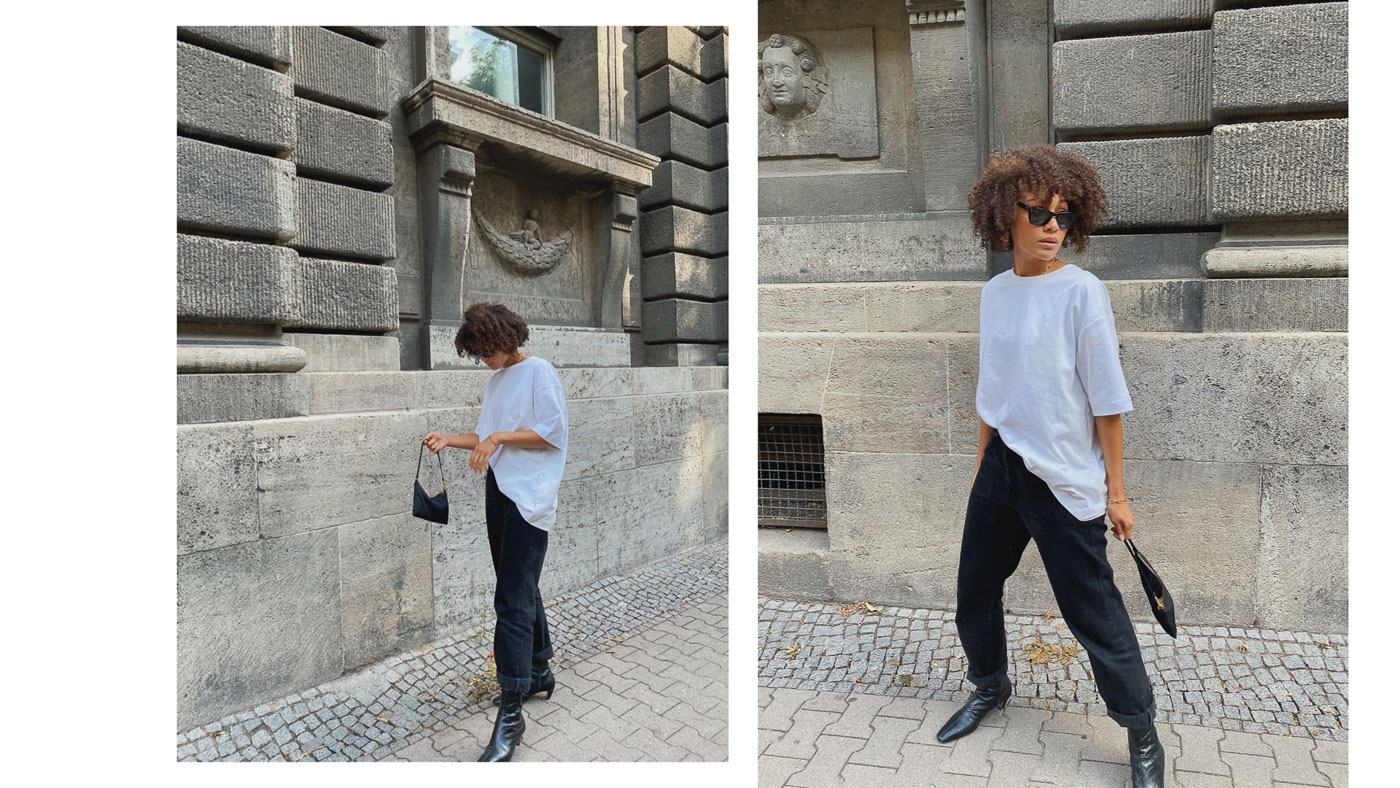 An Easy Look
This article contains affiliate links. You guys, time for an easy look as we are letting the Berlin summer drift away. The warm temperatures, sitting outside, the spontaneity with which we moved around despite Covid 19. With all the confusion and uncertainties at the moment I like to throw on simple looks, just an easy white T-shirt, jeans and some boots. The jeans and the Prada bag are vintage finds, boots and T-shirt are both from ARKET. You might have noticed that these ARKET T-Shirts have really grown on me. The quality and oversized fit is exactly the level of effortlessness I need at the moment.

Ready to go as soon as the last rays of sunshine hit my city. I've linked everything for you, and when the exact same piece wasn't availabe anymore, I've linked an alternative. 🙂
I hope you enjoy this easy look.
x
julia dalia