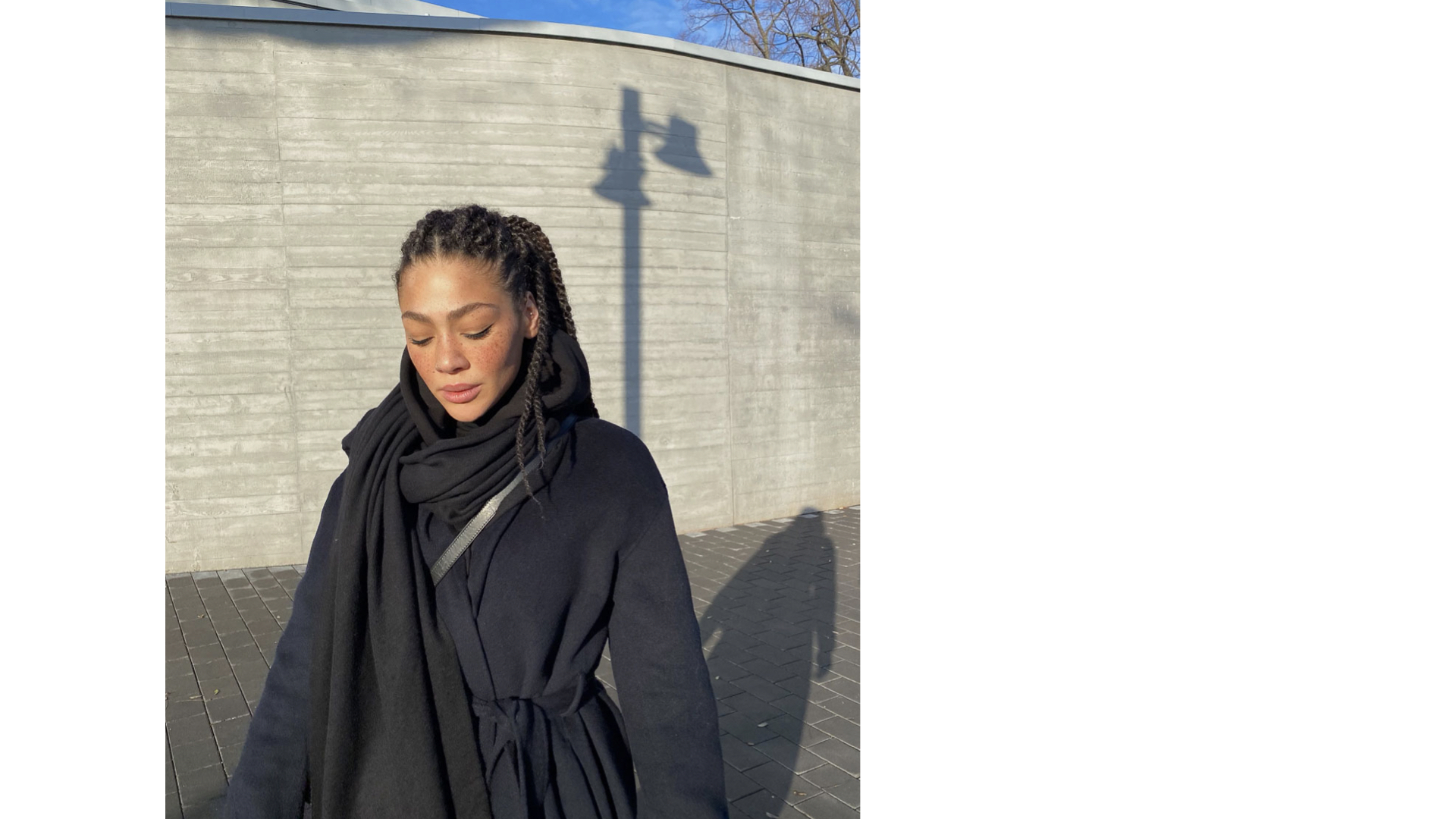 Winter Coats and Daily Walks
[This article contains affiliate links.]
Helloo guys, those who follow me on Instagram might know that I love to go for a run or walk along the Landwehrkanal. I have made the experience that it is always worthwhile to invest in oneself, be it mentally or physically. Treating something with care will bring joy and a long life. This also applies to good clothes that keep you warm and embrace your body. It can get very cold in Berlin so there is no getting around investing in a functional and versatile winter coat if you want to enjoy the views. The calm water, beautiful swans and the flocks of birds rising and falling in new formations. There is much beauty in this wretched reality. A friend of mine once told me that her favourite feeling in the world is when the sun shines in her face, because it makes her feel loved. I have always remembered that, so when the sun comes out I quickly slip into the Filippa K Alexa coat, made from merino wool and cashmere. I love the long, straight, clean silhouette with a waist belt, discreet pockets at the side and overcut shoulders. This handsewn coat really is an investment piece that you can wear for seasons to come. I've linked it and affordable versions below.
Filippa K Alexa Coat (affordable here, love it!)
ARKET oversized Scarf (similar here and in blue here)
Vans Old Skool Platform
Investment Coats – BELTED:
The North Face Himalayan Parka (affordable here and all black here, also really like this all black version from ARKET )
Depending on the weather, I choose an oversized scarf, boots or sneakers, my all-time favourite Vans platforms. And when it's freezing cold, I opt for the The North Face Himalayan coat, an investment piece to snuggle up in for a very long time. Its has a huge hood, is incredibly warm and wraps you up like a huge blanket.
Let me know in the comments what keeps you sane during these days and most importantly what makes you feel loved.
Investment Coats – PARKA:
Sieh dir diesen Beitrag auf Instagram an