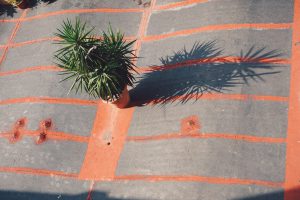 Barcelona | Impressions – 10 Things to Do
Lucky me!
I always wanted to go to Barcelona. Now I had the opportunity to model for the new campaign of Skagen Denmark. I was pretty excited about my first time in Barcelona and spent a great time working with the team. We shot mostly in the neighborhood of Barceloneta, the cutest area of the city where one house is one block. The former fishermen area right at the sandy beach has become quite popular in the last decades due to its convenient location right at the sandy beach. The days just flew by, and after these first impressions, I had to see more and extended my stay for a couple more days. Also, I couldn't resist catching some more sunrays in the middle of October. The warm weather, the beach, food, and the impressive architecture, as Barcelona is characterized by many of Gaudi`s unusual -somehow sugar coated looking- buildings and designs make the city so unique. But many people are attracted to Barcelona, and it has become a problem. When we went to the famous Park Güell which contains unusual stone structures, beautiful tiling, and fascinating buildings it wasn't very relishable as we had to make our way through the crowds of enthusiastic spectators. A friend who lives in Barcelona for 35 years used to cycle to the park after work and sit on the Gaudi benches for a beer all by himself enjoying a spectacular view over the city.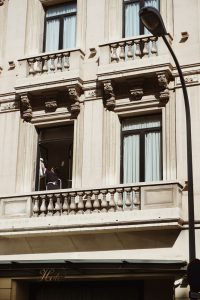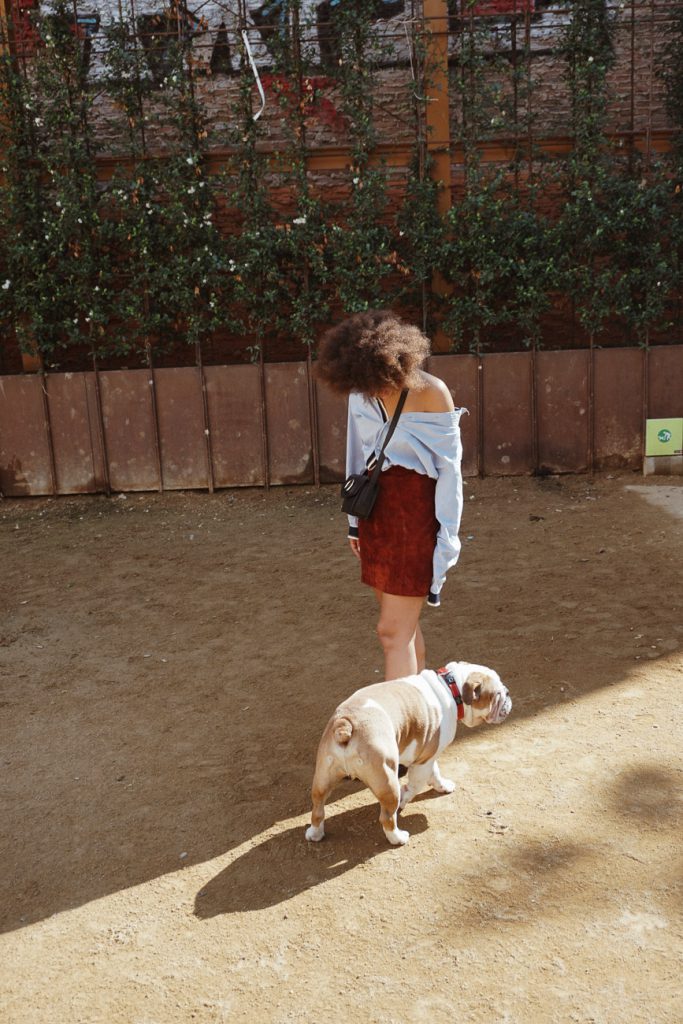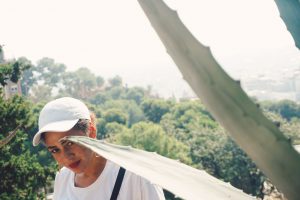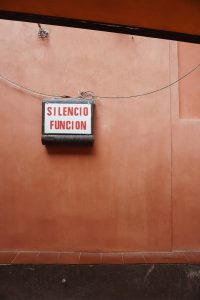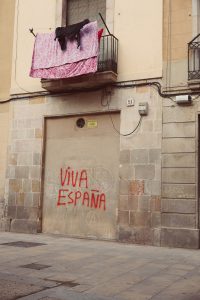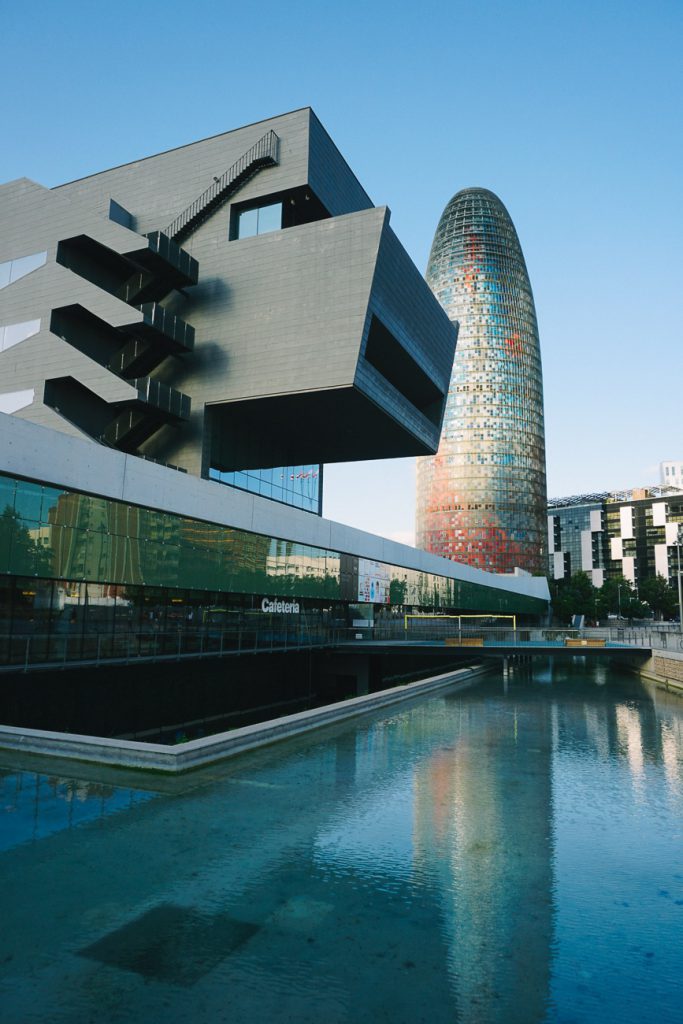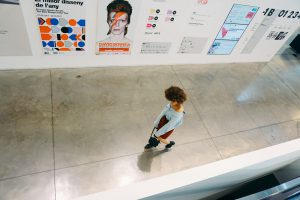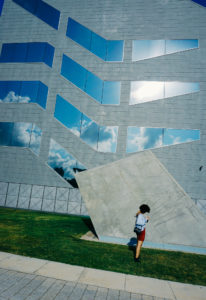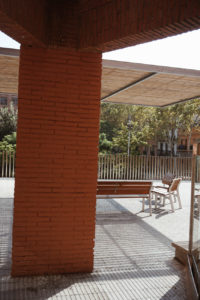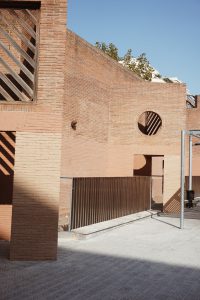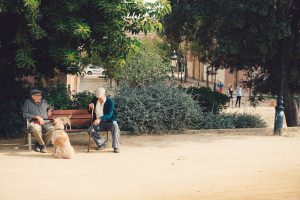 One can't imagine this scenario today as hundreds of tourists are now actually paying to see these beautifully tiled buildings and sculptures inside the park (for 30min!). We decided against it and viewed it from a distance. Recently residents demonstrated against the massive tourism at the beach. Even as a tourist, I feel them. Also from a political perspective, it was a crazy time for a visit as Mr. Rajoy has made no secret of his readiness to trigger article 155 of the constitution and suspend the regionals autonomy. The atmosphere was tense, the Catalan flag, used by people who believe Catalonia should be independent of Spain is seen everywhere. Our hotel Casa Bonay, which I highly recommend was just a few meters away from Arc de triomf where thousands of Catalans watched their president Puigdemont declaring (and suspending) their independence from Spain.As we headed out to dinner people were out in the streets nonviolent but staunch supporters were honking, shouting and flying the flag.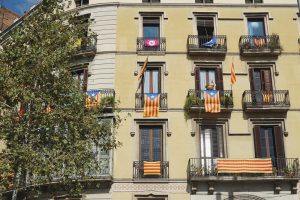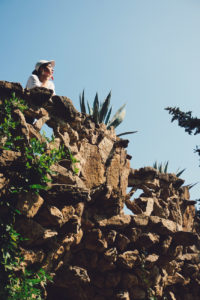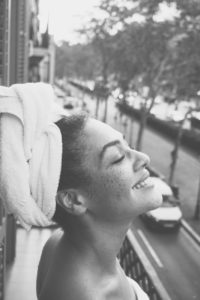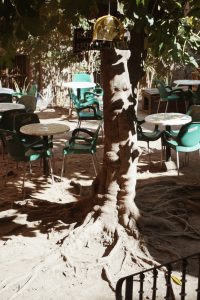 Still, I experienced Barcelona as an excellent city to soak up some sun (and take a summer break). You can circumvent the highly frequented areas and savor the vibrant sound of skateboards, have dinner at one of the many plazas,ride around on the bike and visit the museums. Cava, tapas. Vacation mode on.Its very laid back, full of students,beautiful colorful houses, and plants on every street corner. A fact I like about the city:it may be a bit obvious cause who doesn't love plants, but the scale and beautiful palm-tree lined beach promenade just made me super happy. I feel content when things around me grow and flourish. Scroll to the End to Check Out my Top 10 Favorite Things to Do in Barcelona.
I hope you enjoy the imagery!
x Juli
Places To Go
Sleep at Casa Bonay, Gran Via deles Corts Catalanes, 700, 08010 Barcelona
Rent a bike, if you sleep at Casa Bonay you can rent bikes at the hotel.
Check out Gaudi architecture at passage de Gracia
Enjoy coffee at Plaza del Sol in Gracia
Stroll through Barceloneta
Museu del Disseny

Plaça de les Glòries Catalanes, 37, 08018 Barcelona, Spanien

MACBA, Plaça dels Àngels, 1, 08001, Barcelona,
Drink a beer at ANTIC TEATRE /BAR L'ANTIC THATRE,

Carrer Verdaguer I Callis 12

,

08003 Barcelona

LA PEPITA, 

C /Corsega 343

,

08012 Barcelona,

Spanien

Eat Brazilian food at Cantinho Brasileiro, Carrer Ample, 43, 08002 Barcelona
Nightcap at RAIM BAR, Progres 46-48, 08012 Barcelona
Shop fresh food at one of the beautiful mercats
A) St. Antony, Carrer del Comte d'Urgell, 1, 08011 Barcelona,
B) Boqueria, La Rambla, 91, 08001 Barcelona
C) Santa Caterina, Avinguda de Francesc Cambo 16 Ciutat Vella, Parc, 08003 Barcelona,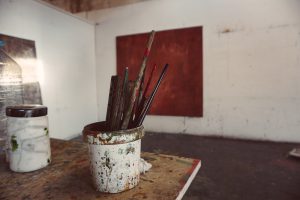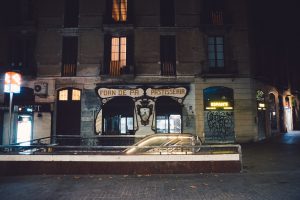 photos by Benjamin Merten and Julia Dalia