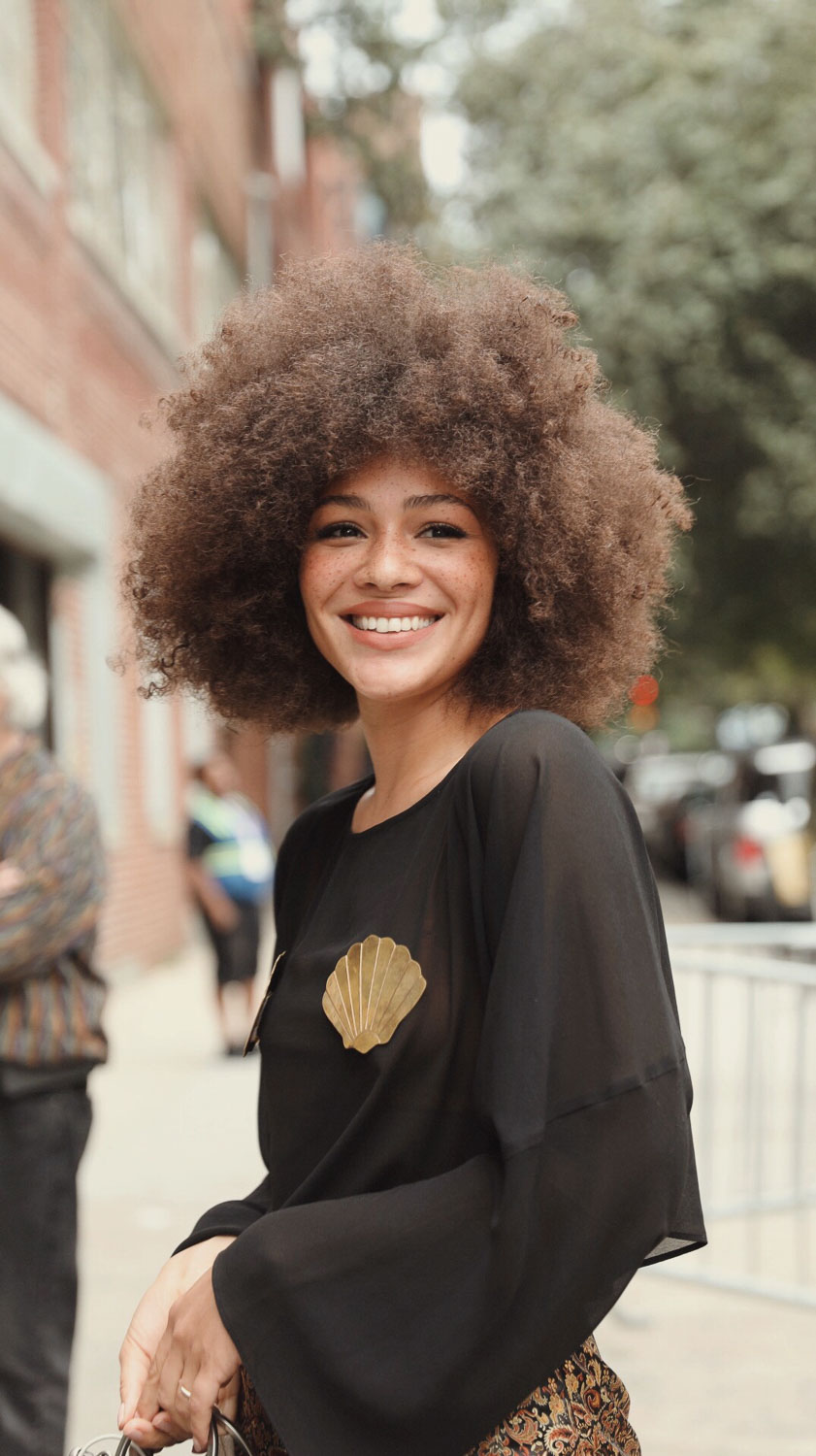 Outfits | NYFW
Advertising. This article contains affiliate links.
My time in NYC was fantastic. I carpe diemed every minute. Leaving very inspired thanks to the girls Lani, Saskia & Sutida(Make sure to Check Out the creative Stuff they do), the Conversations we had, The ethnical diversity, Culture, and (street) art. I kept it quite casual most of the time and brought a lot of vintage pieces to NYC – as a challenge to keep my wardrobe more sustainable. The way I see it styling vintage is A lot of fun. And the options for Vintage Shopping in NYC are greeeeat! We checked out every vintage store we could get a hold of. Shop til youu drop ;)Stores like Hamlets Vintage, Friends NYC and Beacons Closet both in Brooklyn and Manhattan are definitely worth a visit. Also, check out Dover Street Market which feels like a fashion museum. Since I got a lot of input and inspiration, here comes a quick overview of my favorite items, vintage finds, and outfits for NYFW.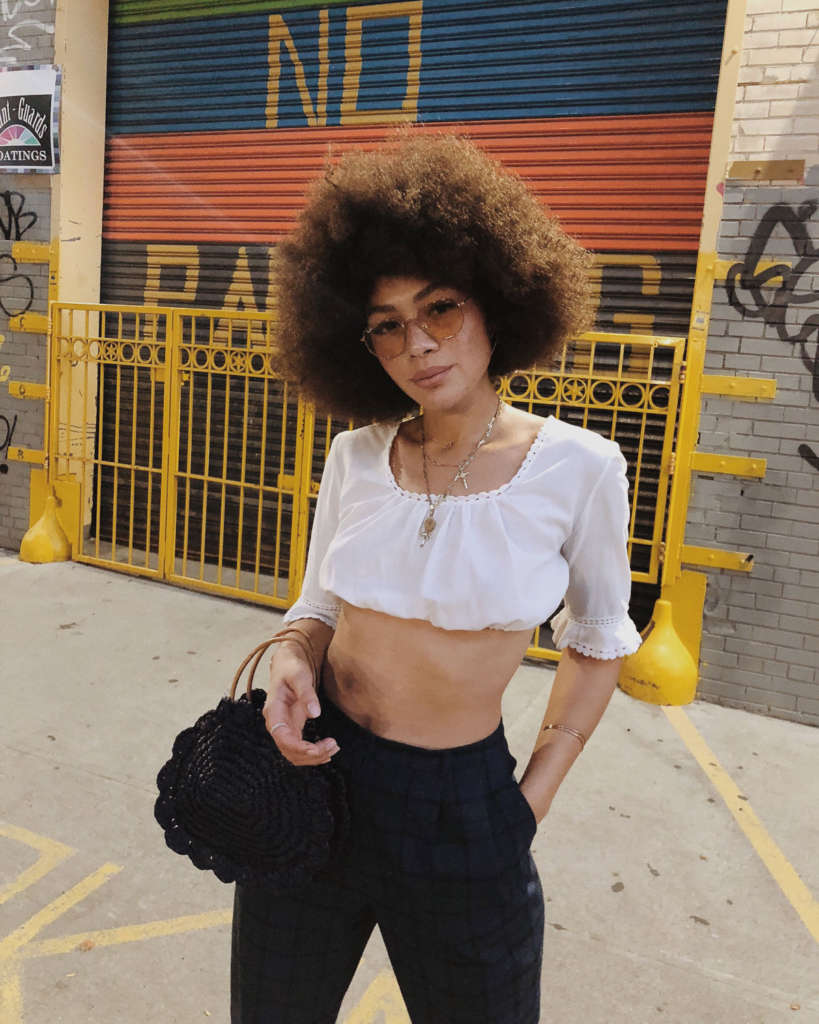 I rocked the new Ray-ban Evolve almost every day – they aren't out yet but will be very soon. I love the shape and yellow tinted shades that spice up every outfit and match my afro – looking groovy and serving foxy vibes. Fun Fact: I dropped the glasses from the 5th floor of Moma to the 2nd floor, and they didn't even get a scratch. When I picked them up at the security desk, I couldn't believe they were in perfect shape. Big UP to Ray-Ban!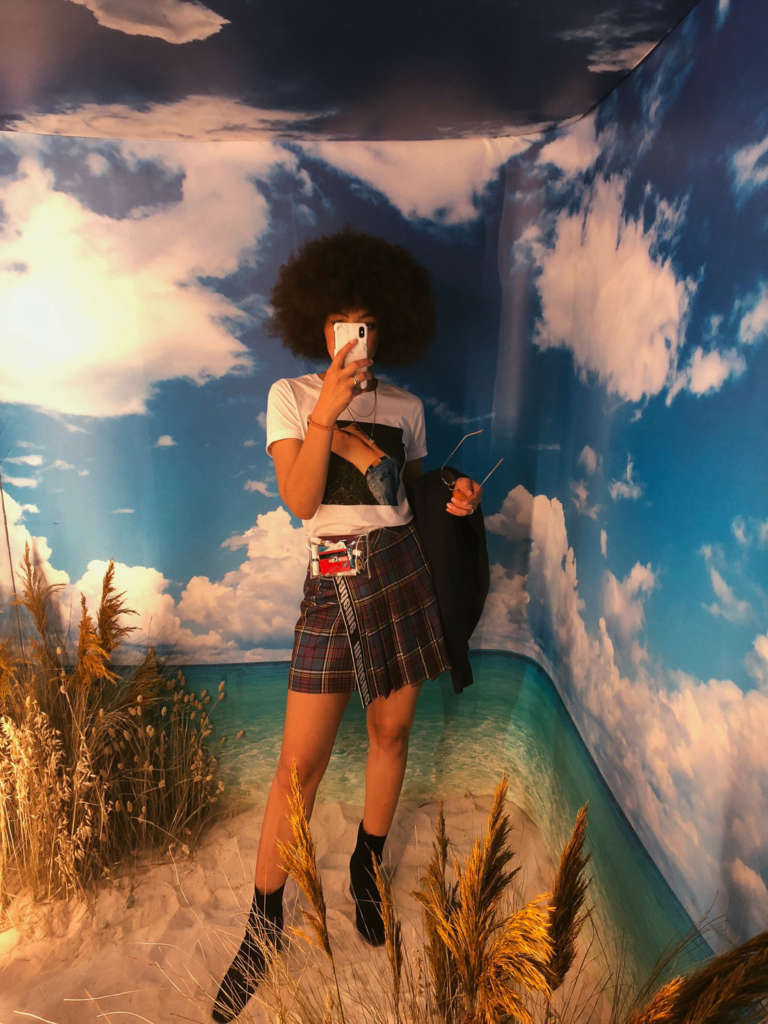 IF YOU FOLLOWED MY STORY YOU KNOW, I WORE THE CLEAR BELT BAG ALMOST EVERY DAY. IT IS VERY CONVENIENT AND STYLISH AT THE SAME TIME AND ALLOWS YOU HANDSFREE TEXTING AND STORY-ING ALL DAY. 😉

As you have undoubtedly noticed animal prints are ON this season. I rocked my Leopard flared silky skirt from The Frankie Shop a lot (exact same one here). I love to style it down with a cool T-shirt – and up with some heels and a cute top. I also realized that a Leo skirt is a perfect shopping buddy. Meaning it's a piece that looksgood with a lot of tops, shirts, hoodies. You know those kinds of dangerous outfits to wear on a shopping spree that seem good with everything? Well, that's a Leo skirt.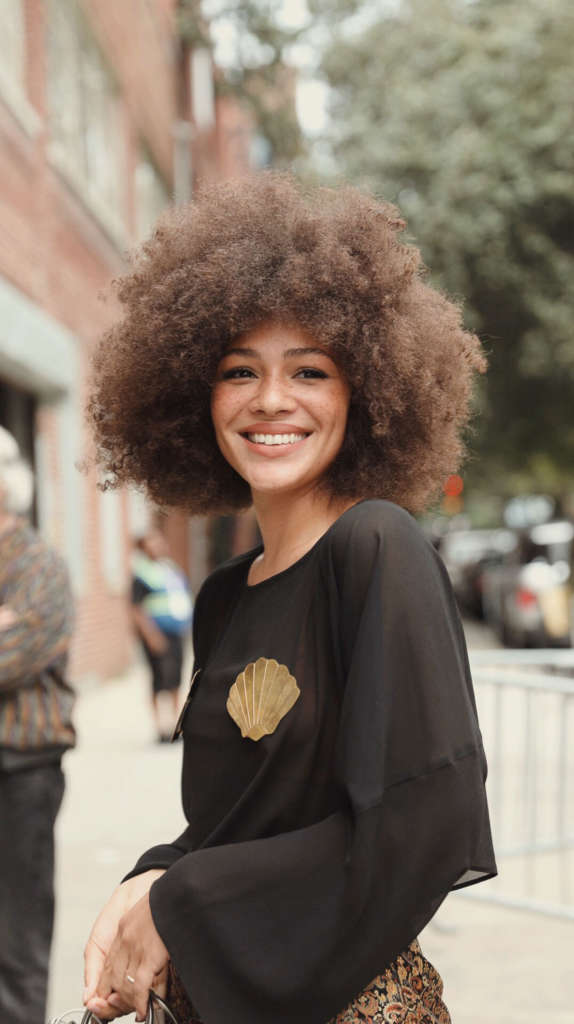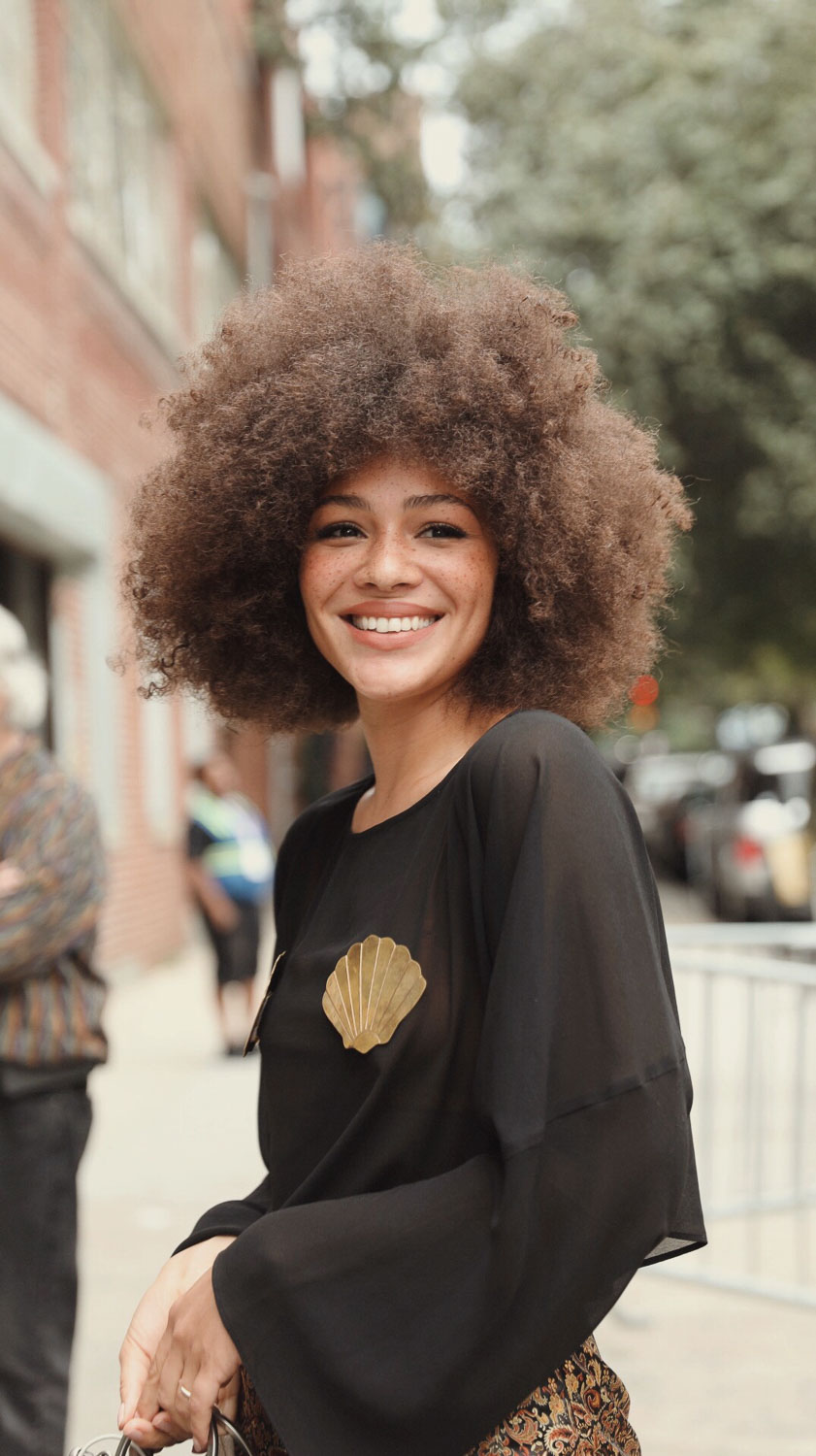 Tipp:
I LOVE TO BUY ACCESSORIES AND STICK TO THEM. ONE OF MY FAVORITE ONLINE SHOPS TO BUY MISCELLANEOUS IS LOS FELIZ SHOP. I BOUGHT THE BLUE STRAW BAG (FIRST LOOK), THE SHELL BROOCHES AND SOME OTHER AMAZING STUFF THERE. THE SHELL BROCHES ARE SOO VERSATILE – WORN TOGETHER OR SEPARATELY, THEY ADD SERIOUS VENUS VIBES TO EVERY OUTFIT. FELT LIKE A PERFECT GOODBYE SUMMER LOOK, NOW THAT THE WARM DAYS ARE COMING TO AN END.

Am I the only one who loves to wear stuff immediately after purchase? Well, when I found the overknee snake boots in Beacons Closet I had to jump right into them. Accompanied by a funny coincidence: The blogger who owned them before was shopping in the store as well and was like: You go, girl, rock them! 🙂 And that's exactly what I did.
AND DON'T FORGET TO MIX & MATCH! 🙂