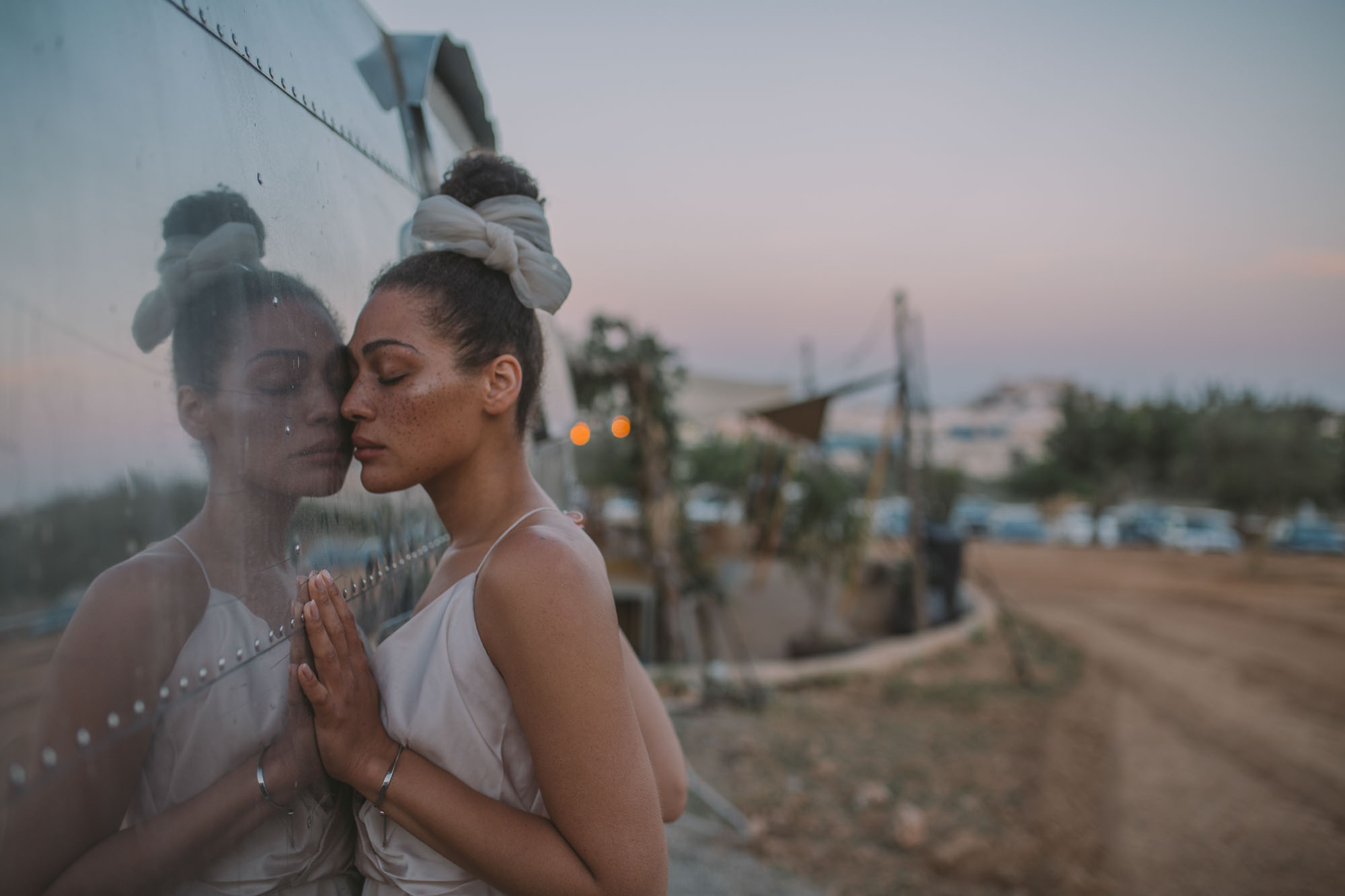 My experience at the "be active" campaign shoot in Ibiza
Shooting the "be active" campaign for Peek & Cloppenburg (There are two independent companies Peek & Cloppenburg in Germany with their headquarters in Düsseldorf and Hamburg. This is a blog post released in cooperation with Peek & Cloppenburg KG, Düsseldorf. Its store locations can be found on www.peek-cloppenburg.de) in Ibiza was such a healthy mix of work, relaxation, and fun activities. My friend and photographer Mehran Djojan joined me on this trip, so I got to spend time with friends old and new. On the first day, we went to Hotel Paradiso, to shoot swimwear looks styled by us. I picked quite a lot of models from Seafolly as the color palette with aubergine, blue and black is a wonderful base to create different looks. In my perfect beach look I can jump into a game of beach volleyball at any time and perfectly chill out as well. That's why elastic material and a close-fitting cut are important to me. In design, I love v-necklines to wear my layered chains and cute cutouts are still the topic.
Seafolly Bikini top and Bikinislip in twisted look (the black version here and here)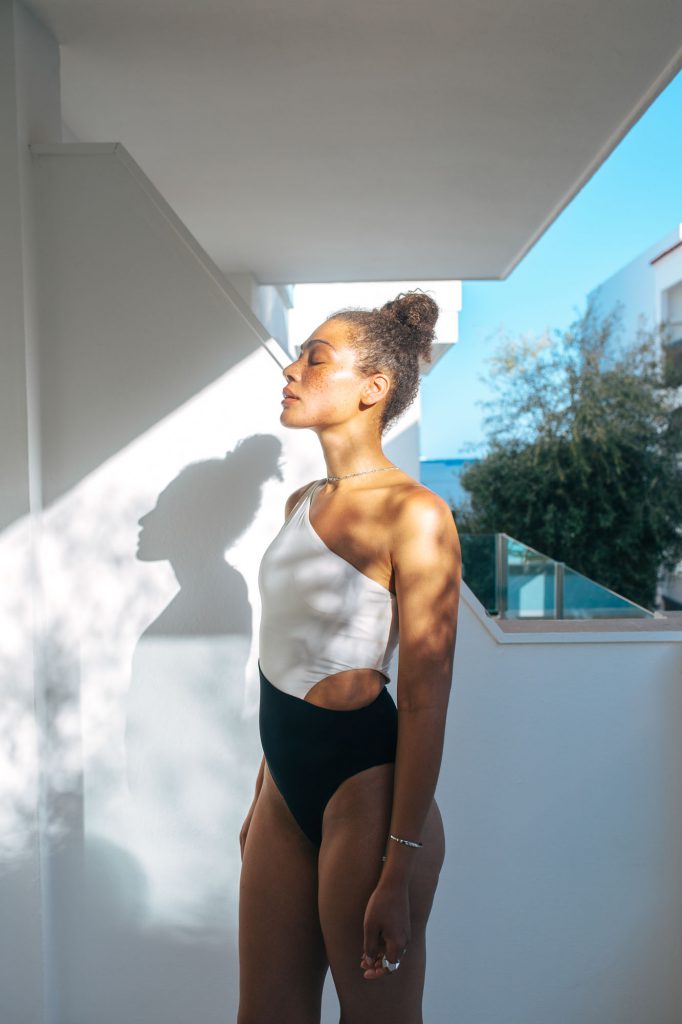 Seafolly One Shoulder Swimsuit 
Seafolly Bikini top with elastic straps and Bikinislip with elastic waistband (the blue version here and here)
The next day we went on a Jeep Safari to explore the beauty of Ibiza. From a huge 600-year-old pine tree to the most stunning view of vista Punta de sa Creu. Our driver Jürgen, a super kind german knew every corner of the island, if you're ever in Ibiza you can book the same trip via Ibiza Jeep Safari. Fashionwise a great theme this season: Safari. Earth colors like brown, beige, khaki and rusty red are totally on trend. I choose to wear the linen Max Mara Ensemble (blazer here, pants here) with an olive silk top and some layered gold chains. A super comfortable and airy light safari look, perfect to explore Ibiza and break new ground.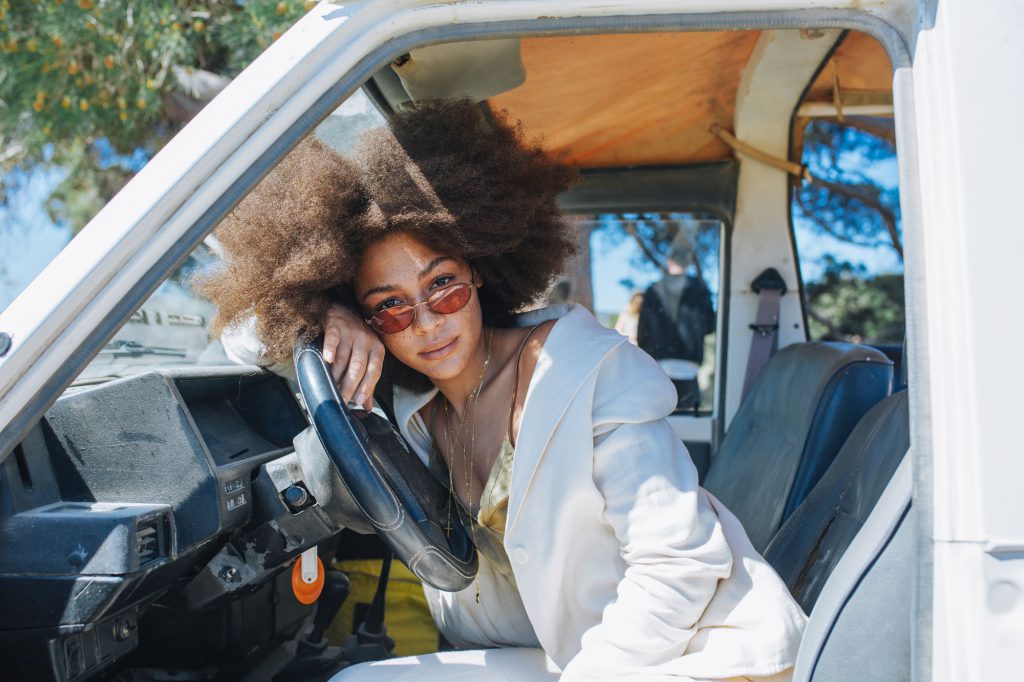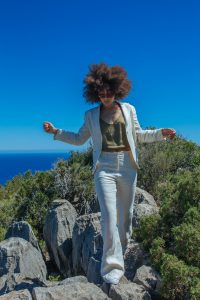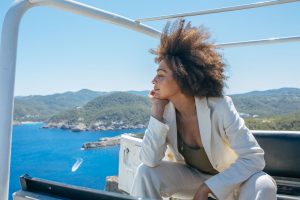 I wore the Max Mara linen suit quite a lot, its a must have if you aim to build a summer capsule wardrobe. I love linen, its timeless, one of the oldest fabrics and never goes out of fashion. Worn together, plain with jewelry or styled with a trend piece like the oversized batik shirt from Ralph Lauren I always had the feeling of wearing a new fashionable look. My wardrobe isn't very trend focused but tie-dye is a theme which I'm really here for this season.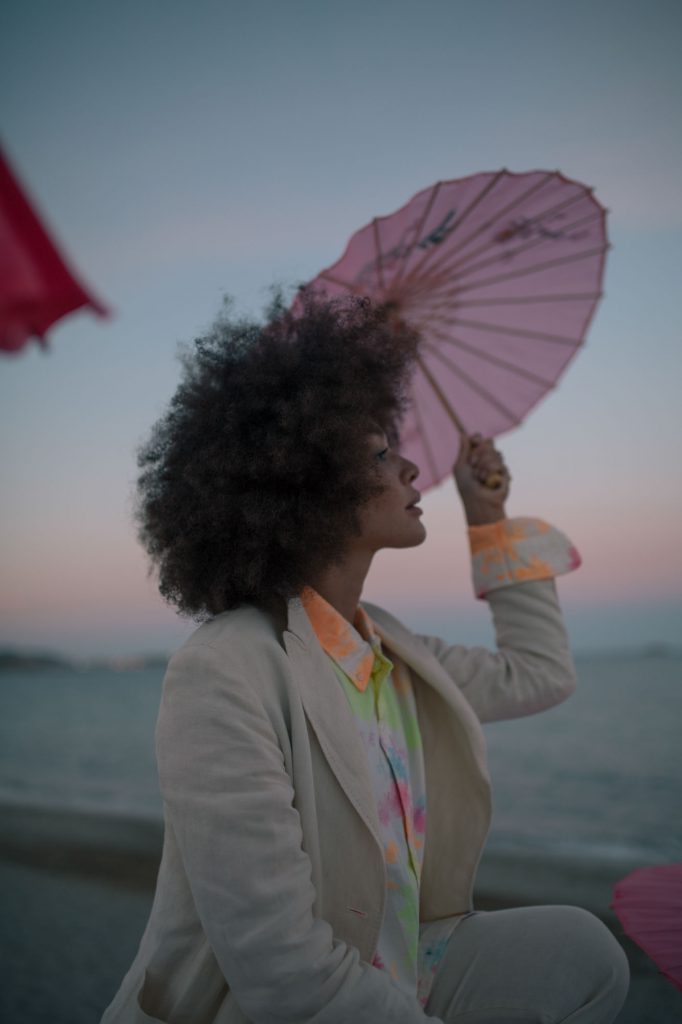 The next day we shoot some of our favorite activewear looks and worked out with Lea. I really loved that part as it released a lot of energy and was followed by another highlight: an out of the blue massage that the hotel gifted to each of us. Who knows me knows that I am the hugest fan of massages – I was perfectly happy. You can shop my favorite activewear from Calvin Klein here and here.
On the last evening, we went for Dinner at Casa Maca, nestled in the mountains with a beautiful view. A lot of you asked about the dress I was wearing that night. The satin evening dress with spaghetti straps (the blue version here and the red version here) is an ode to my prom, which is 10 years ago. This dress is for anyone who wants to be feminine, airy and a little extra not just because the occasion allows it.
With color you can get started in the summer, so on my last day, I went for a bright salmon dress from Twinset, a clear Coccinelle bag, a vintage pullover, and classic white chucks. I am a fan of warm bright colors and love me some bright blue tones too.  
Overall, the days were filled with work, laughter, great activities and nachos at the pool. At the joint dinners, there was time for an exciting exchange. Coming together with content creators is always interesting, as we have a lot to learn from each other.