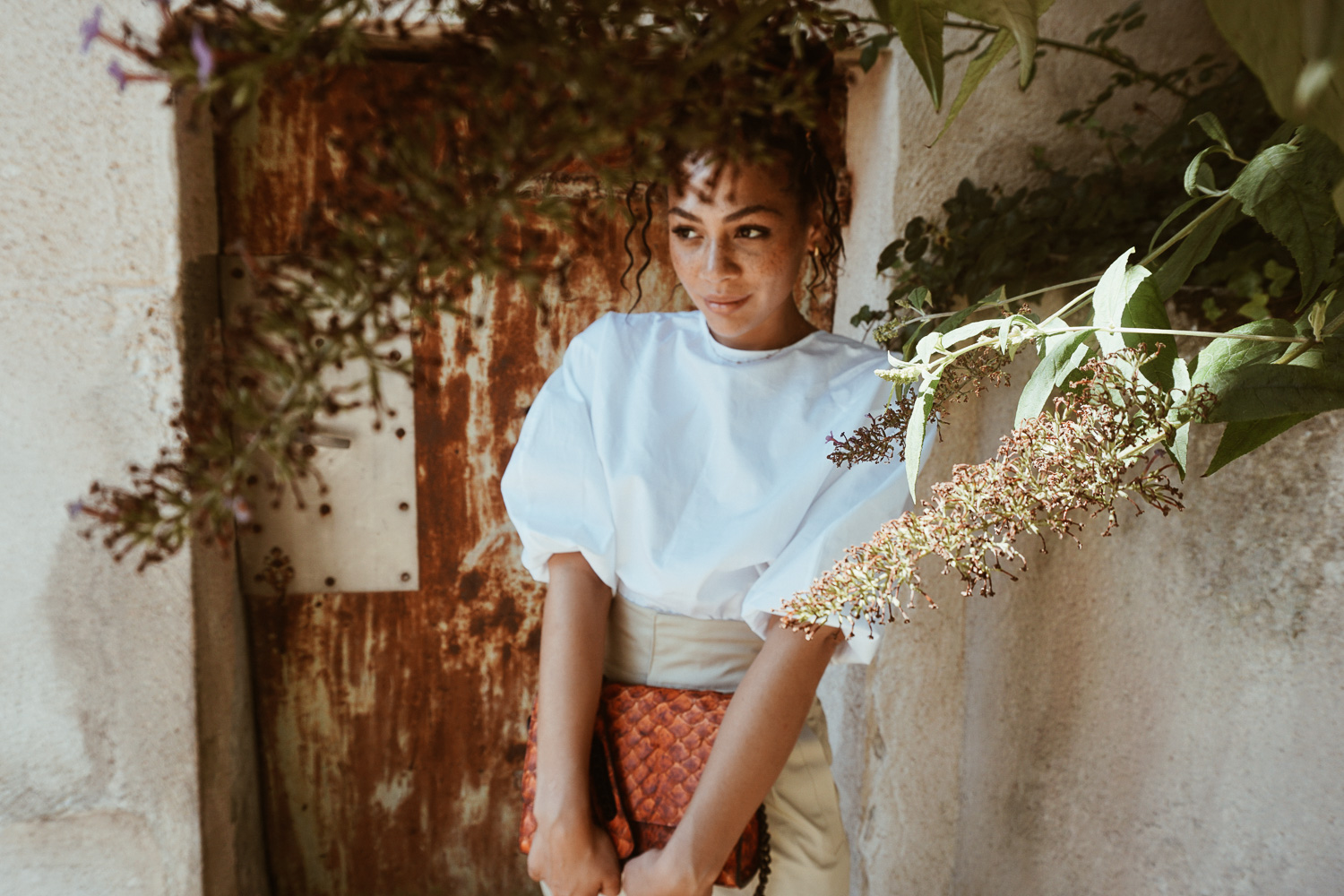 Sustainable Fashion | Turning fashion-lemons into lemonade
Advertising. This article was written in friendly cooperation with EXCESS ONLY and REALTRUE
We always hear about how fast fashion ends up in landfills, but did you know that over six million tons of fabric is wasted annually during clothing manufacturing itself? Most of us have a very fuzzy picture of what this waste looks like: it can be in the form of scraps, but many fashion brands face operational challenges that leave them sitting on leftover rolls in essentially new condition. They can no longer use them because of their strict seasonal business.
This is where the new brand Excess Onlyrings in and makes use of the 'waste' caused by industry inefficiencies. They hunt down high-quality leftover fabrics or excess, as they call it, across Europe in factories, warehouses, and even directly from high-end brands. I was able to participate in this process firsthand in Tuscany one of the brand's essential sourcing and production locations, at Luigi's factory, a high-end atelier just outside of Florence. Passed down from his parents, who had been in the business their entire lives, Luigi's factory works primarily for Italian luxury brands (Sorry, I can't give away names, but they are big ;)) and focuses on quality over quantity in production. The reason for our visit to Luigi's factory was the small stockroom where, months earlier, the founders discovered a cache of vintage '80s and '90s silk from the Como silk region. I was able to pick my favorite roll – which was super difficult because there were many amazing prints – and transform it into two of the brand's existing styles. Everything Excess Only produces is a limited edition because there is only so much of a particular fabric. Initially, we wanted to make a few sets but unfortunately, the roll was really small. There was only enough left to make small accessories. However, this is a perfect example of how small batch production allows to use up these last bits of fabric and avoid over-production. And the fact my ensemble is unique makes me appreciate it even more.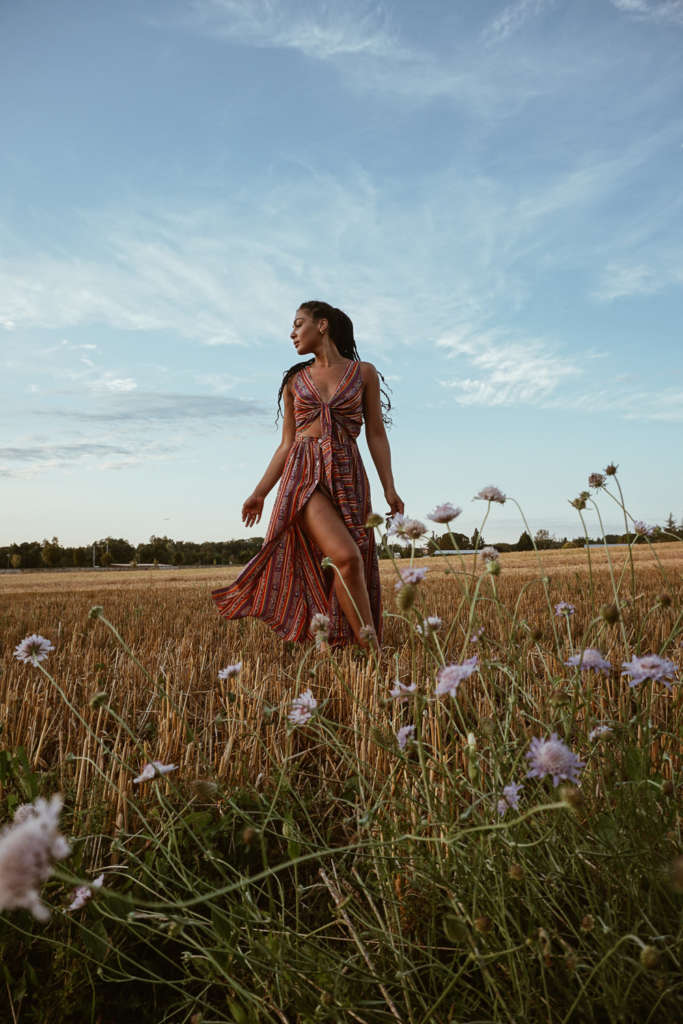 On the upside, it felt so good to contribute to the local community of craftsmen that have been working in this part of the world for generations. These traditions are incredibly important to the founders, and they only work with these manufacturers to help keep them, and their cultures, alive. Besides their immense knowledge of their product and craft, it was clear to see Luigi and his family love doing the best job possible. Excess Only primarily works with these factories on a very personal relationship 'offseason' at times when popular brands are not manufacturing so they can help keep their workflow steady. This approach is something that really hits home with me because I love to see both these beautiful fabrics and people are exploring their full potential. Especially because  Italian producers have been struggling with an influx of Chinese fast-fashion factories that are challenging the MADE IN ITALY legacy of quality and craftsmanship. What looks alike turns out not to be the same. You can read more about this HEREand HERE.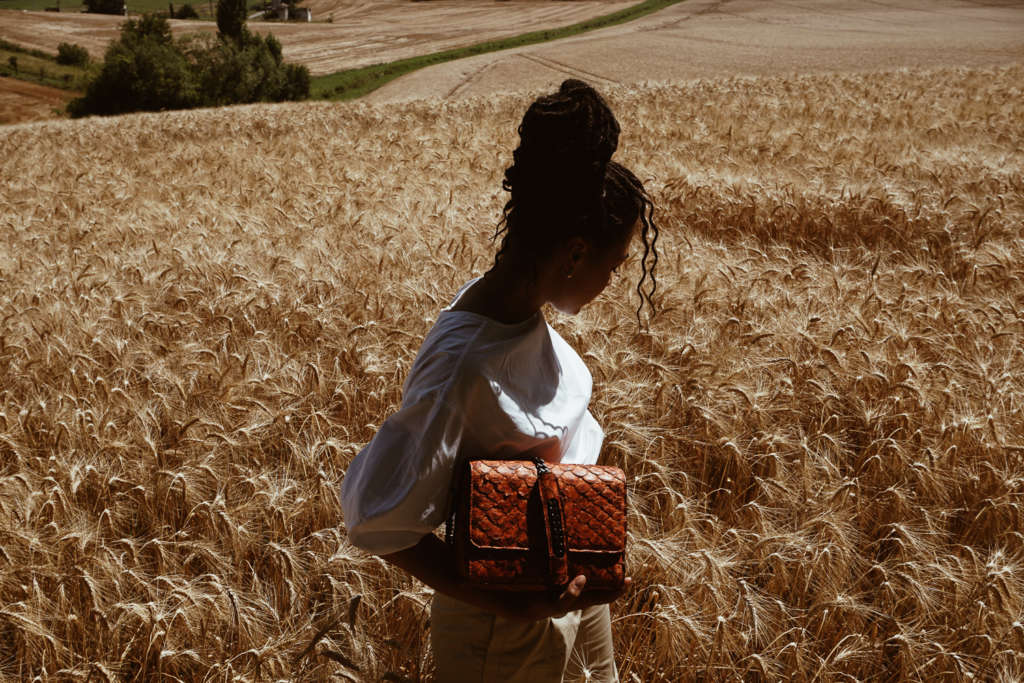 A second brand, that focuses on left-over material for their stylish products is REALTRUE. The Swiss accessory line employs skilled Italian artisans to transform a by-product of the Amazon basin's local food industry into beautiful bags. They use the leftover skins of the pirarucu fish, one of the largest freshwater fish in the world and a staple of the region's indigenous peoples. The fish originate in the Mamiraua Reserve, where local fisherman are paid fair prices for their catch and sustainable fishing ensures the survival of the species for future generations. The skin is inedible and was traditionally burned or thrown back into the river. However, it's an incredibly strong, lightweight and versatile material and people have begun to take notice.
These particular skins are a great sustainable alternative to the mammalian, reptilian and plastic-based leather options. Especially because the tanning process is much less harmful than that needed for thicker mammal skins, which use strong chemicals to break down hair. REALTRUE works with a tannery near Rio de Janeiro that uses only vegetable tanning and dyeing processes without chromium salts, which can harm humans and contaminate local ecosystems. And of course, any leather that doesn't introduce more plastic into the environment or involves destructive harvesting methods is a win-win from my perspective.
That was a lot of information, but I think information is key. We need to be aware of and understand production processes.Buying less, enlarging the live cycle of clothes and producing less waste is part of the solution. And using elements that drop off during the production process are worth to look at as well. Because those lemons can sometimes be turned into tasty lemonade.
Thank you Excess Only & REALTRUE!