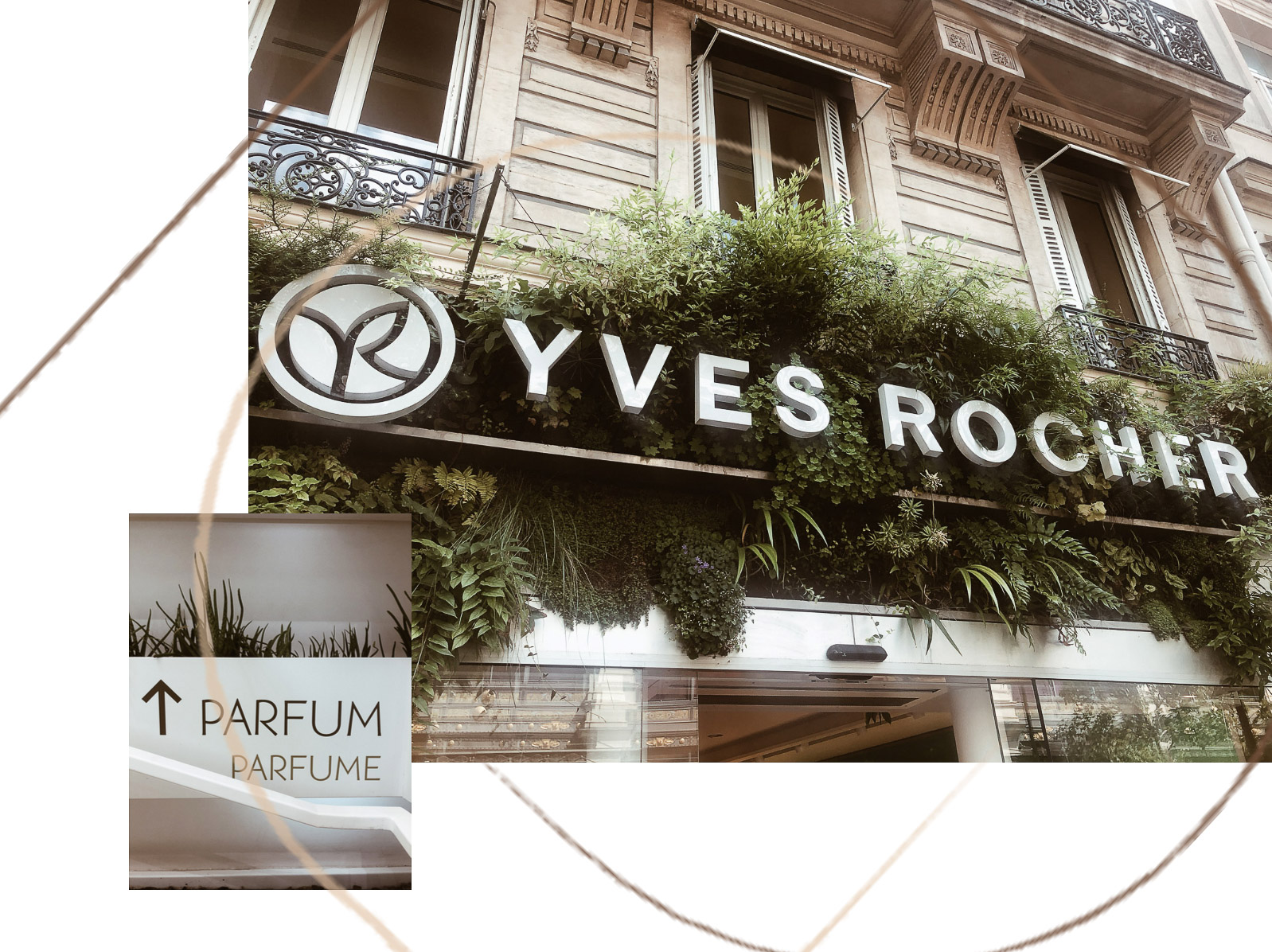 How to act beautiful
Advertising. This article was written in friendly cooperation with Yves Rocher.
I flew into Paris from Milan after spending the weekend at Terraforma Festival. Yves Rocher invited me to their #actbeautiful Botanical City Break. The stay at the Eiffel Blomet Hotel was the perfect change of scenery after sleeping two nights in a tent. Don't get me wrong I love camping, but I appreciated some fresh towels and a hot shower with the sustainable shower gel (learn more about it here). The #actbeautiful campaign reminds us to implement beautiful, conscious acts in our everyday life and encourage each other to take action – this is exactly what we did:
We started the day in the park with a yoga session. I enjoyed this part as our souls fully arrived in Paris. Later the day we biked through Paris, so I opted for my favorite pair of Jeans (similar here) and a silky Stine Goya shirt. Inspired by color theory the print shows the Iconic color wheel and card. So I thought of it as a perfect match for the city of historical art. 😉 After the Yoga Session, we moved on to the fashion show of Tony Ward at the city hall of the 4th quartier. The impressive silk gowns, dramatic volumes, And rich fabrics reminded me of the noble society in the 19th century.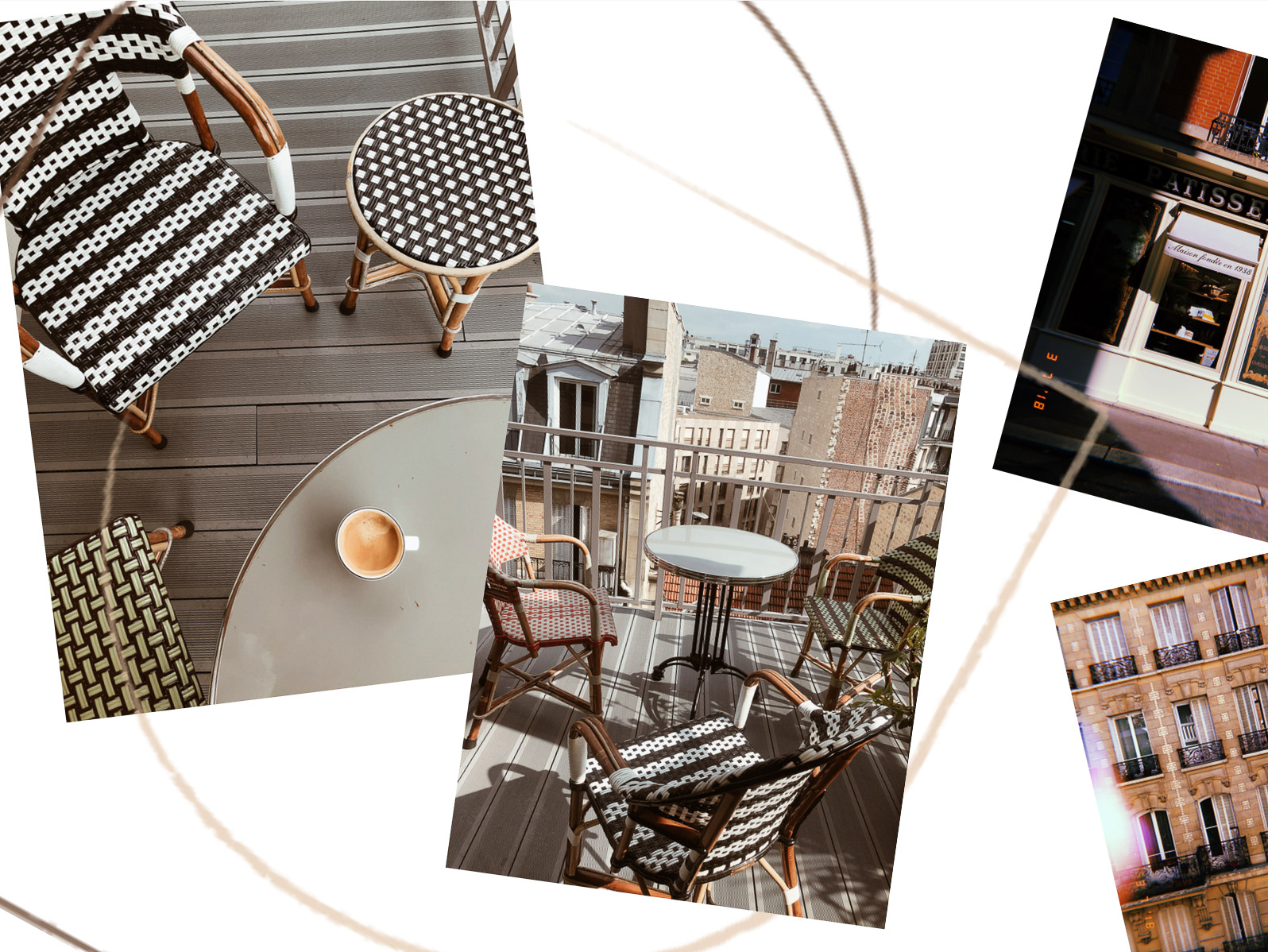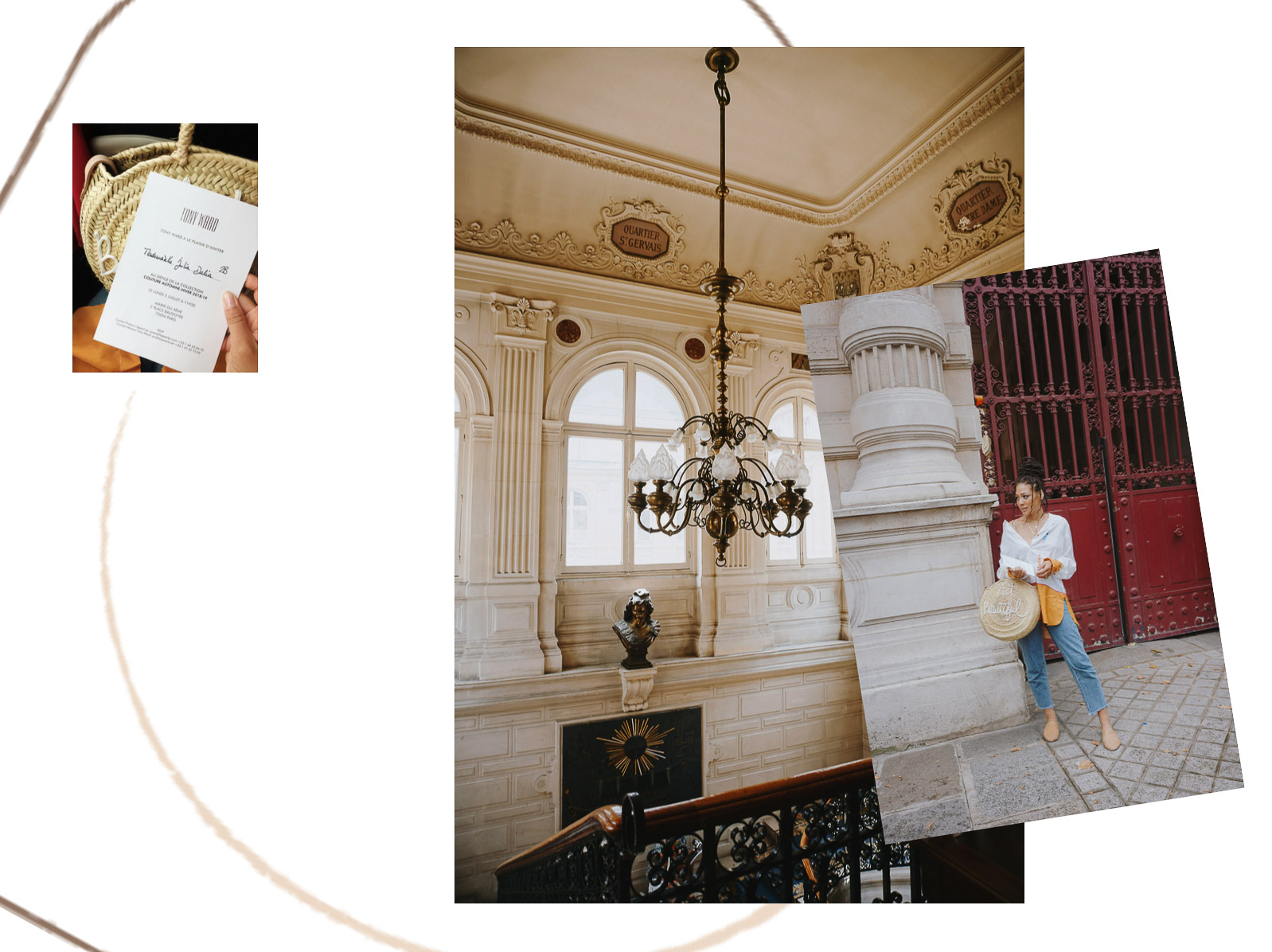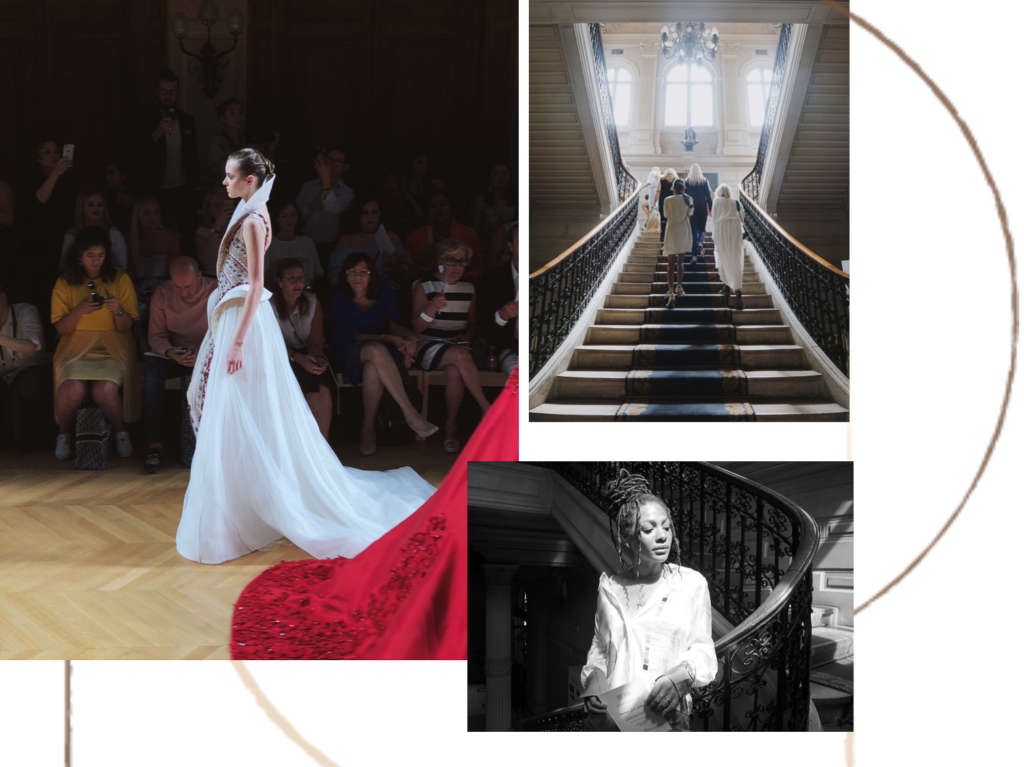 The lunch spot was chosen wisely, Pont Royal, right by the Seine river. We took a seat under a tree and what a nice surprise: most of the delicious food was vegan. After dessert everyone was sleepy and we would have loved to lay down for a little nap. But hey! we can sleep later. Paris is a creative city, so we started to customize our bikes with flower bouquets and ribbons. The flowery flower squad biked past Louvre heading to a botanical bubble installation. Refreshing ginger shots, vegan snacks, and a fresh photo opportunity were waiting for us. Our last Stop was the Yves Rocher Concept Store. What I love about the shop: it's an airy space hosting a botanical beauty bar and a wellness area where you can book a treat or two. 😉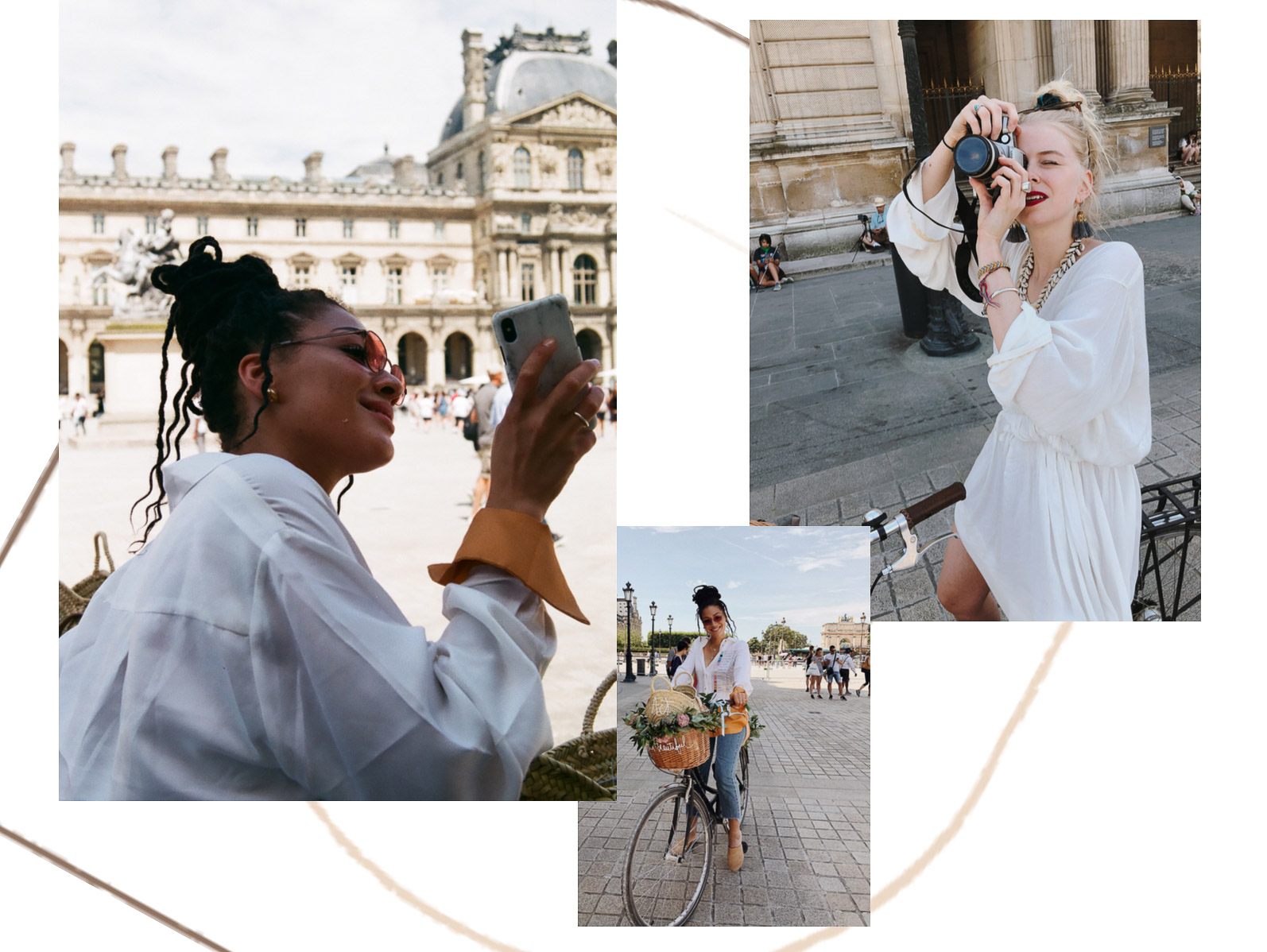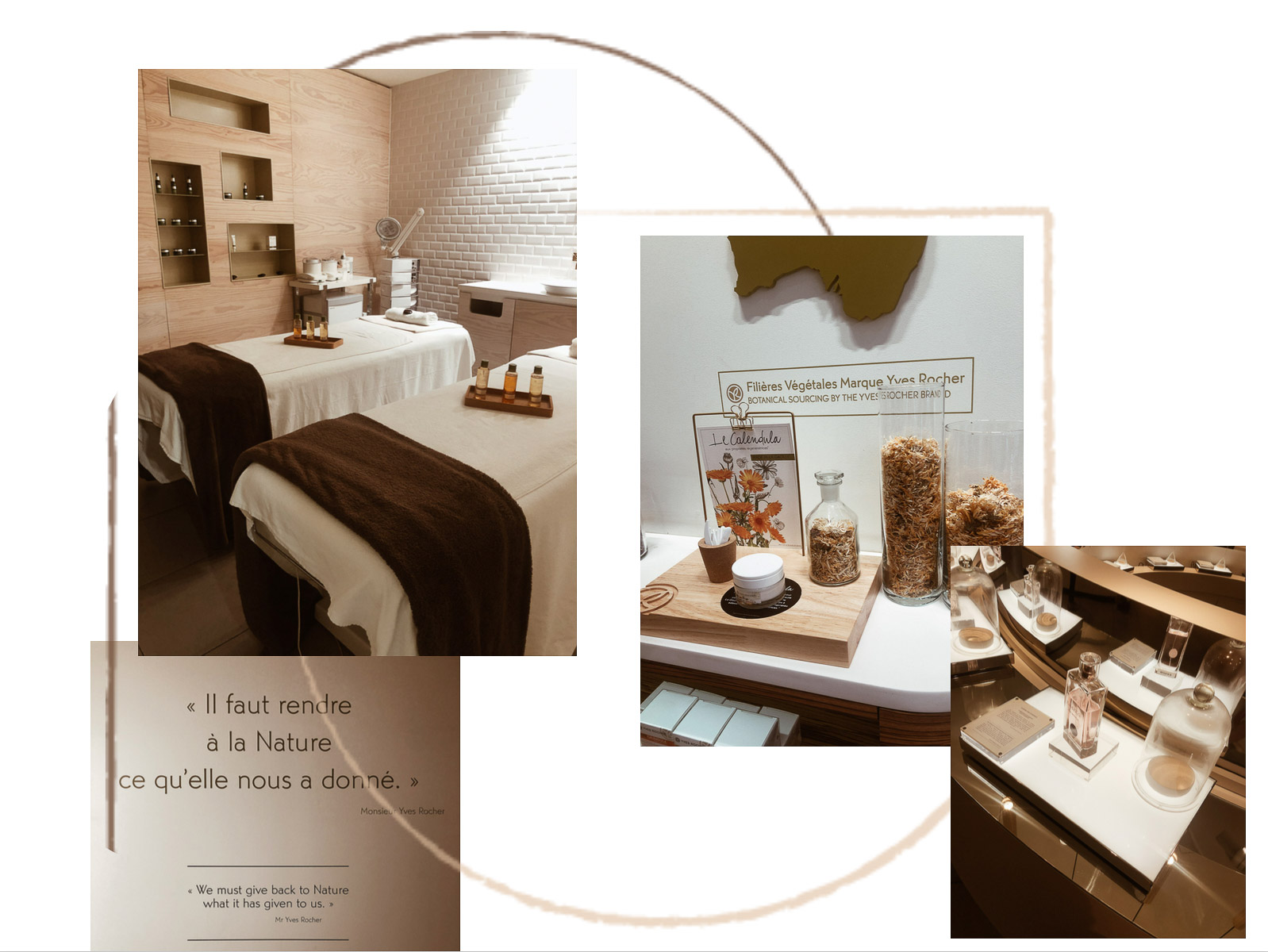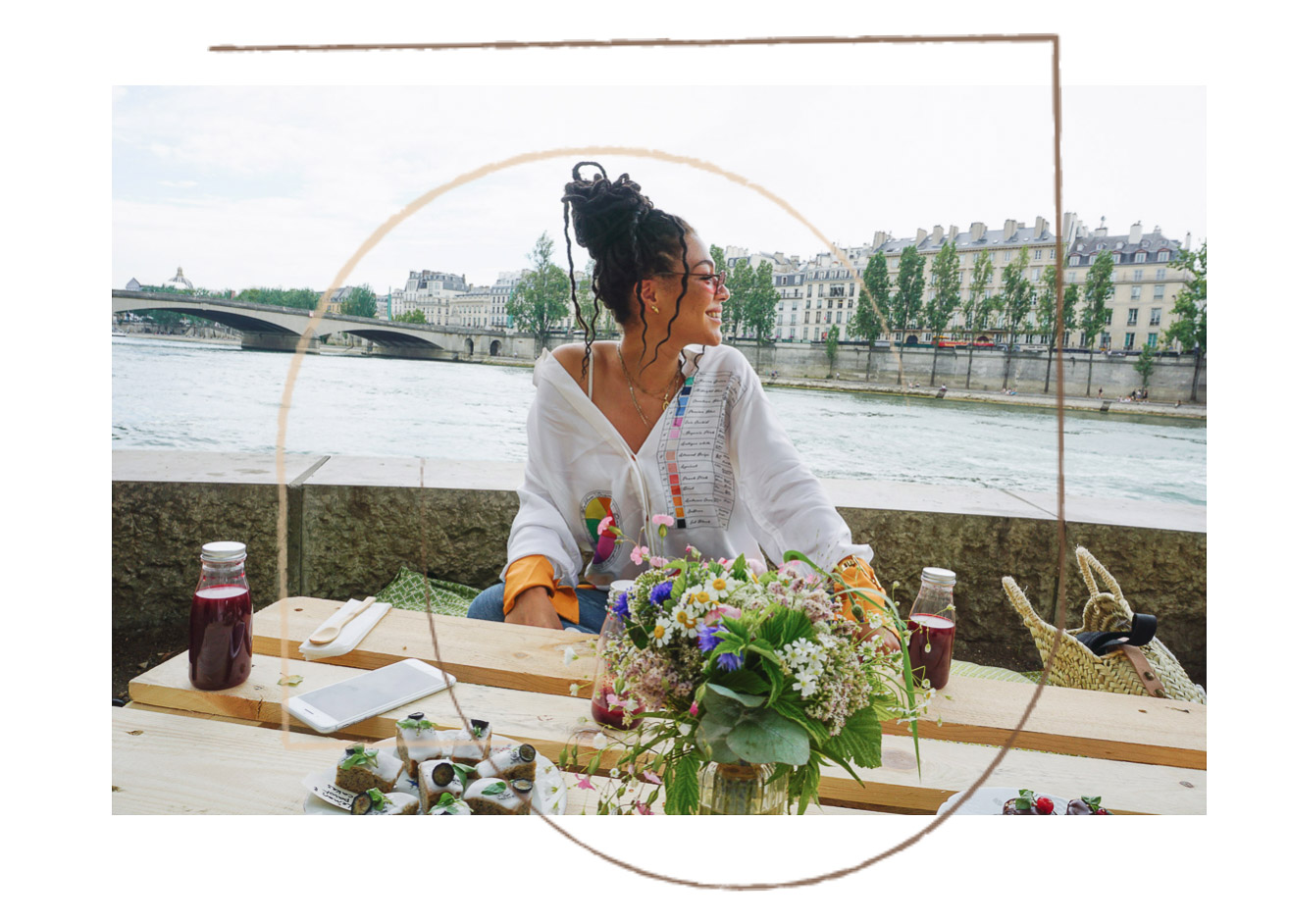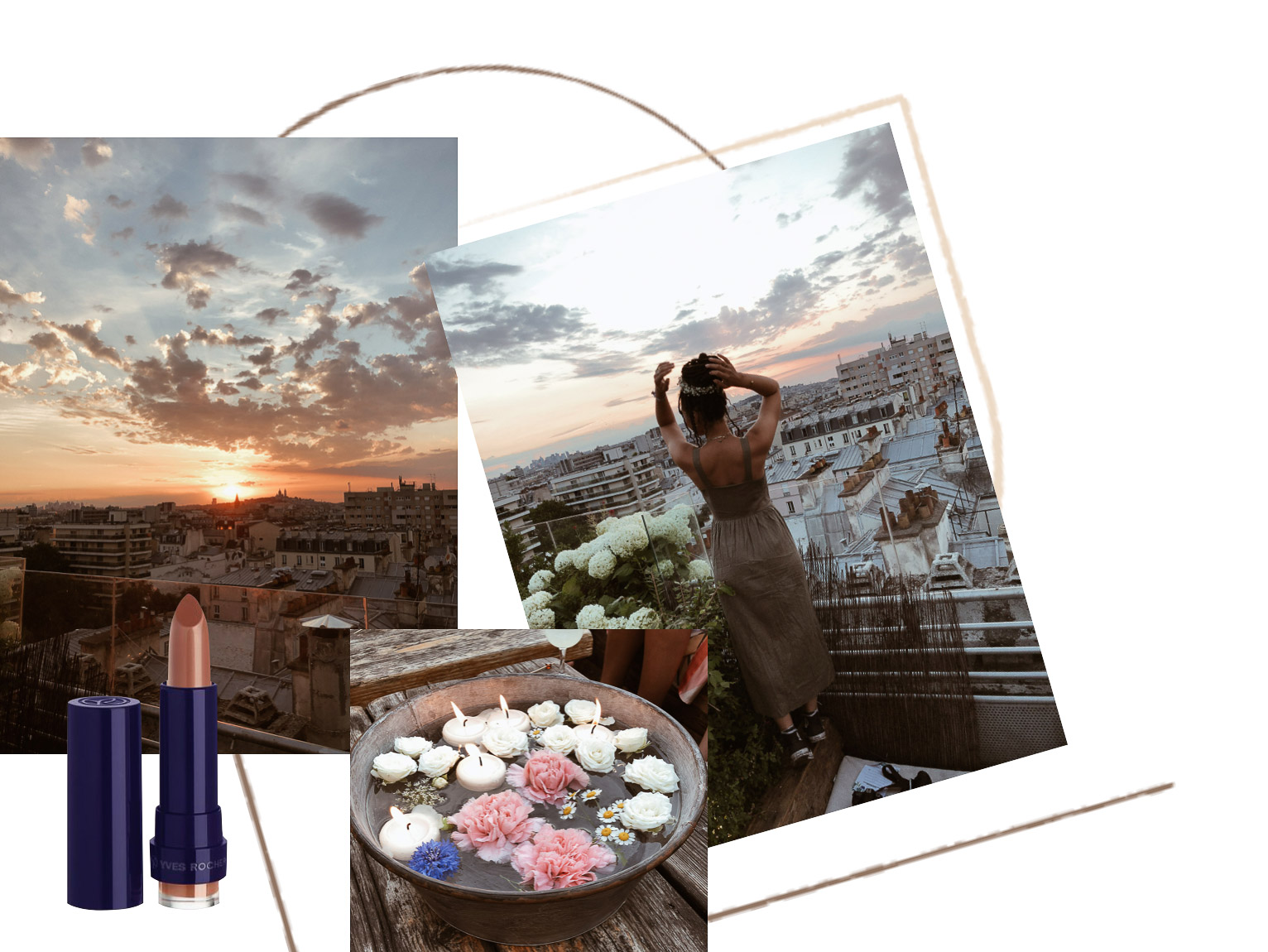 Back at the hotel, we got a little touch-up, and here, I found my favorite new Lipstick Rouge Vertige 02. The perfect everyday shiny nude has a smooth, moisturizing texture. I threw on my linen dress and off to dinner on the roof of Le Perchoir. An acoustic band performed while the sun set over Paris. Rounding off the day we enjoyed some wine at 'Cafe le Dome' right by the Eiffel tower.
Time flies by when you surround yourself with like-minded people and act beautifully. Thank you Yves Rocher!